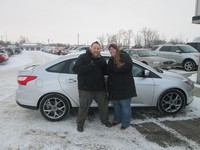 Brent and Bri
My wife will be traveling a lot with her new job so we had to buy a new, reliable vehicle. We ended up buying a 2013 Ford Focus from Groton Ford First time in my life that I've bought a vehicle with under 60K miles on it. It was one of the easiest buying experiences I've ever had. We looked online at GrotonFord.com and found some vehicles we liked. Dan Richardt, our salesmand even brought them to Aberdeen for us to test drive. Dan didn't give us any sales mumbo jumbo. He was upfront on what he thought would be our best option with the budget we gave him. I would highly recommend visiting with Dan & the whole crew there. I'm glad we went to Groton Ford. ***Sings I'm going to Groton. Going to Groton Ford.***

Jonathan
A plus service! Dan helped me buy my first truck which of course is a f-150. I wouldn't go anywhere else. They delivered my new truck to the farm and took my car back. People I recommend groton ford!!!!!!

Joey & Jackie
Nick created the best experience my wife and I have ever had when buying a truck! Total service all the way, no pressure, and just a great person helping us get in the truck we have always wanted! Thank you Nick! Can't wait to do this again when it is time for a new car for Jackie!

Carrie & Jason
Thank you for all of your help, hospitality, & generosity when we pulled into your place unannounced with my truck breaking on Saturday morning. You went above and beyond to help it is greatly appreciated.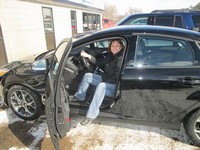 Rae
Sometimes a drive to a small town dealer is the best decision you can make! Dan Richardt was by far the best and most personable salesmen I've ever dealt with! He worked very hard with me to get me out of the vehicle situation I was in and into something that better suited me. Today I drove off the lot in a brand new lease, leaving behind the stress that I'd been dealing with since making my previous purchase with another dealer two years ago. Thank you Dan so much for the hard work! Thank you Groton Ford for the pleasure of doing business there!!

Bill
Bar none the best experience I've ever had getting maintenance done at a dealership. Great guys who didn't try to sell me anything I didn't want or need. Price estimate was spot on and my truck looked great when I picked it up!

Brent
Best customer service of an auto dealership I've ever worked with! Clayton Hoven picked my truck up from Aberdeen at my house and took it there to fix and brought it back fixed plus some, not to mention just as clean as the day I bought it from them! Steve Gibbs in parts and owner Nick Simon are down to earth and offer a great buying/service experience. This is a very trustworthy and honest place to deal/trade! Thanks Groton Ford and keep up the good work!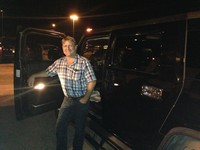 Amy D
Went above and beyond for us to make our purchase a very memorable experience! Thank you so much!!

Charles & Karen
We made it to Fargo with bells on thank you so much for taking care of us. We could not have broken down in a nicer town. We appreciate all of your hard work on our truck and for taking good care of us personally. Thanks Nick for taking us to the campground, you went above and beyond.